Update Notices
 Awakened Hearts.com  Blue Star Speaks.com Godumentary.com

Update notices of June 28th, 2015
*******
6-1-2015 SPECIAL NOTICE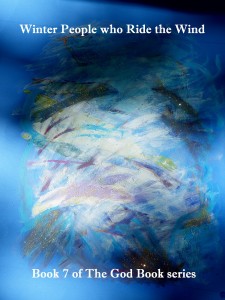 We have finished God's 7th book
"Winter People who Ride the Wind"
To find out more and to read some "Saga" excerpts go to
You can order your copy directly from the printer at
https://www.createspace.com/5533659
6-9-15 – Kindle versions are NOW available.
Go to our Amazon page and click the "Kindle Edition" link and  it  will come right up.
To order from Amazon please go to
http://www.amazon.com/Celestial-Blue-Star/e/B006GTXPOW
PDF versions are also available on "Rainbow Products"
http://rainbowproducts.awakenedhearts.com/
****
The next On-line Summit will take place once we have concluded.
We wish to thank those who have sent in questions for the next Summit and look forward to many more. So don't be shy. All questions will be answered in the order they are received. Send your questions to earthstar@awakenedhearts.com with "Summit" in the subject line.
*******
The Online Summit has conluded and we feel a great success. All of this information will be available for people to visit/revisit as they feel the need.
if you have any question you would like to submit for the next Summit please email them to us at
earthstar@awakenedhearts.com
****
9-18-14 A Special Notice
Project PUSH has been an incredible success every time it has been performed. Each time individuals perform PUSH on their own for whatever reason, we have been told that their successes have been magnificent even if the PUSHers don't know this.
"God… there is a time to hold a person by the hand, to walk them through the gate and then the time to say… now go and do it on your own. Take what you have learned and continue keeping the momentum going. Over the next 6 to 12 months I will be calling upon the collective who will come to together to do a collective PUSH. I will have Celest and David post the information when and as the need arises. For now, do what you do, what you have learned to do and make a difference by being the difference during this crucial Autumn Equinox."
All pushers, now is the time for each of you do it on your own. You can gather in groups, use social media contacts, connect with friends or simply do so by yourself. Nothing can stop you. Nothing will mitigate, nothing will lessen your success. We are going to spiritually continue to do our own PUSHes when we feel the need to do so. JOURNEY WELL!!!
*******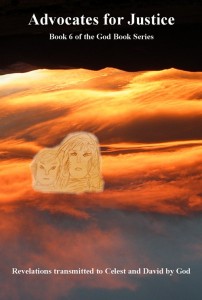 4-2-2014
God's 6th book, "Advocates for Justice"
 is now available.
To read some of the first comments go to http://godumentary.com/about/god-books-readers-comments/
You can order your copy directly from the printer at https://www.createspace.com/4735072
or on Amazon at https://www.amazon.com/author/celestialbluestar
PDF versions are also available on Rainbow Products http://rainbowproducts.awakenedhearts.com/
Updated 5-19 To read the Book Excerpts go to – http://godumentary.com/2014/03/28/advocates-for-justice/
******
From time to time we will feature someone who has striven to make a difference in this ever-changing world. These people do so asking little in return. Every so often all of us need a little assistance. We are continuing to do our part just as so many have and still do for us… To them we say "Thank You!!"
This time around we would like to say thank you to The Creator and all of the Luminescents and YOU, The Advocates..
Salude… Celest and David
*****************
If you wish to be put on our private email list for book notifications email us at

creation@godumentary.com
.
~ ~ New Postings ~ ~
.
Blue Star Speaks Website
NEW – The Current Blue Star Transmission Posted 6-25-2015
"When Prophecies collide with Illusionary Realities"
Special Edition 6-23-14
"We are calling for ALL good Souls to unite with us now…" and "While you were sleeping…" 
NEW – "The Masters" Message #16 Posted 5-22-2014
"Climate Change and the resulting effects on Humankind" 
"The Masters" Special Edition (Due to the importance of this message it has been posted on all 3 websites)
Celestial Chronicles #24 "Animals and Instincts" 
Emiel Session #13 "The Rabbit Hole" 
Blue Star the Pleiadian's Books – "Book Chapter Excerpts"
.
Awakened Hearts Website
6-28 "Quantum Thoughts" was updated
**********
Project "PUSH" – 
http://awakenedhearts.com/2014/06/06/project-push-june-25th-2014/
Arcturian Perspectives "Full Spectrum House Cleaning Time"
11-5-13 PUSH: A New Collaboration
Recommended Reading Chako Priest has a new book
"Masters' Tales of NOW"
Post-Project "PUSH Earth News"
Quantum Thoughts A Unique Momment on Earth  
To Your Health "Mint: Good for Mojitos and Mouse Prevention"
Noteable Quotes Page 2
To Your Health "The Healing Power of Pine" 
Rainbow Products – Pleiadian Flagship Star Crystal, The T.A. Transfiguration Accelerator and Atlantean Wand "Blueprints" All our books are available in Paperback and all the various eBook formats
Your Comments Page 2
.
Godumentary Website
Chako Priest new book "Transitions – Death processes and Beyond for 11 Entities" book information and her group presentation posted on 6-7-2015
Chako Priest's "Relationships"  presentation  posted 2-16-2015
Chako Priest "Masters' Tales of NOW" book
Many Thought Many Voices "A Sweet Lesson on Patience" 
Many Thought Many Voices "M.I.T.'s Masters in Training" 
The Time to Know is Now  "Family Curse" 
New: God's Message Board 
Commander Theda "Flying the not so Friendly Skies"
Letters from God
"Tangible and Intangible Soul Cluster Interactions" 
.
Walk-In and Starseed Summit
.
Our books
All books are available in Paperback, (PDF)
Nook Book, Kindle, Apple and all the other  ebook formats.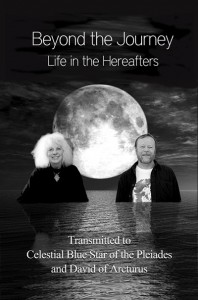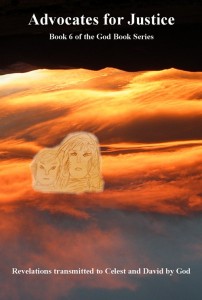 "Star Tek – Perspectives on Terrestrial Technology"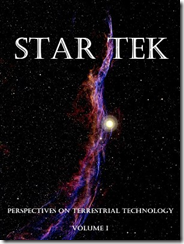 "Blue Star the Pleiadian- My Teachings through Transmissions"
A Three Volume series of books
Other New Book News-
On July-11-2010 Celest was told that God wanted us to write a complete series of His books. David later talked to God about this matter and was told that this was predestined long, long, ago. God has said that there will be a total of eight books in the God Book series. In accordance with this new responsibility we will post the titles of these upcoming books. Stay tuned for these and more from Celest and David…
The entire God Book series consists of:
#1And Then God Said… Then I Said… Then He Said… Volume One
#2 Beyond the Veil~Epiphanies from God
#3 And Then God Said… Then I Said…Then He Said… Volume Two
#4 The Code
#5 Beyond the Journey
#6 Advocates for Justice
#7 Winter People who Ride the Wind
#8 Avatars in the Valleys of the Ancients
I wish we, ourselves, could explain to everyone on the planet how important it is to listen to God's words. We become as frustrated as everyone else does when we try to tackle implacable minds. Although God has explained in very great detail to us why these books are so important, it still came as a bit of a shock to us when He told us that the next 5 books (the last of the series,) need to be written and published within the next 18 months. Let's see, if we don't cook, eat, clean the house and sleep about 2 hours a night, maybe we can make the deadline! Actually we have come up with a plan of action on how we can do this.
On our website the books can be ordered as a downloadable PDF file. In other words the file is not mailed out, you download it yourself onto your computer.
Also available on "Rainbow Products" are blueprints for you to build your own Atlantean Wands, Pleiadian Flagship Star Crystal and The TA-Transfiguration Accelerator. These are downloadable PDF's, so make sure you click the "My downloadable products" when you finish the checkout process.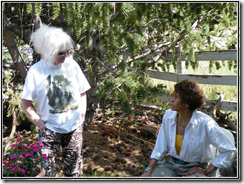 Celest and Shamaan Eagle
If you can see a Christmas Tree as an aspect of the Tree of Life, then you can Celebrate Christmas everyday. We do this and cherish every moment. Christmas is about the coming of age of the Christ Consciousness which is sweeping over the planet. It is the awareness that the Christ Consciousness lives within each of us. Celebrate LIFE, all life long.
Book Translations
  Maria in the Netherlands has painstakingly translated "Beyond the Veil~Epiphanies from God" and "The Code" into Dutch. The Dutch version of "Veil" is now available in eBook, The Code will be shortly as well. The Spanish version of And Then God Said.. Volume One is available in both paperback and ebook.   We would like to acknowledge and to thank Samuel in Brazil for the hard work he has been doing in translating "The Masters" Messages into Portuguese. He is also in the process of translating "The Code."
EBook News
All of our books are available in the following eBook formats
Epub (Apple iPad/iBooks, Nook, Sony Reader, Kobo, and most e-reading apps including Stanza, Aldiko, Adobe Digital Editions, others.
Kindle (.mobi for Kindle devices and Kindle apps)
Online reading (HTML and JavaScript).
PDF (good for reading on PC, or for home printing)
RTF (readable on most word processors)
LRF (Use only for older model Sony Readers that don't support .epub)     Palm Doc (PDB) (for Palm reading devices)     Plain text
EBook versions are now available at https://www.smashwords.com/profile/view/celestialbluestar as well as on Amazon Kindle and at Barnes and Noble in their Nook Book format.
  Paperback versions are available on Amazon at https://www.amazon.com/author/celestialbluestar as well as most online retailers and local book stores.
.